About Company
Alghada Stud
Located in Saudi Arabia, Aldghada Stud is a thriving horse breeding and training farm. Its mission is to maintain and promote the prominence of the Arabian horses, which are known for their speed, refinement, and classic appearance. Aldghada Stud takes special care of their horses, providing them a comforting and healthy environment for breeding. When it comes to horseback riding, Saudi Arabia ranks among the countries who value this sport. Over the years, Saudi Arabia has won several awards at worldwide championships. Arabian horses, the most desirable horse breed around the world, are of great importance to equestrian fans in Saudi Arabia.

The company aimed to pave its way to become one of the top stud farms in Saudi Arabia. However, it faced challenges in growing and making a name for themselves in the competitive horse industry in Saudi Arabia. All they needed was a strong brand identity that could make them renown for what they do, to set them apart from the other horse farming and breeding firms. That's where CreativeAlif came in the equation.

Alghada Stud collaborated with CreativeAlif to create a strong brand identity. We worked closely with Alghada Stud to design an attractive logo that reminisced the Arabian horse's persona with urbane English font and beautiful Arabic calligraphy. The turquoise color in the logo represents sophistication and loyalty which is blended with orange; a symbol of endurance and strength. In addition to that, we designed eye-catching brochures and stationery, which helped them to entice new customers as well as delight the existing ones.
Behind the design
Finalized Logo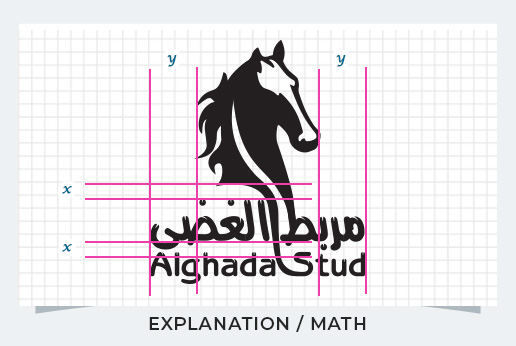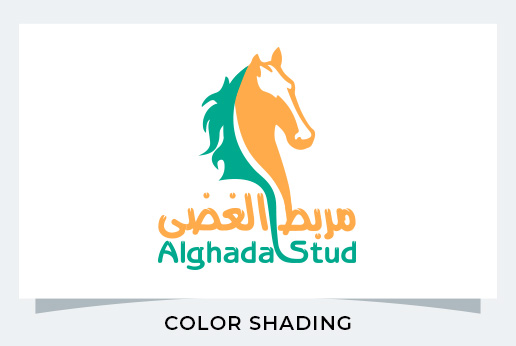 Testimonial
Client Feedback
An excellent blend of creativity and professionalism keeping the brand image intact. They know very well what their client wants. Impressed by the timely completion and standard of work delivered.