About Company
Shalia Cosmetics
Shalia is a newly launched cosmetic brand in the United Arab Emirates. Since cosmetics consumption is very high in the UAE due to its trendy and glorious lifestyle, people are inclined to invest more in this area. That includes some of the major brands like Shirley Conlon Organic, Huda Beauty, Anastasia Beverly Hills, Reine Michi Beauty, Herbal Essentials, Hammamii, and TITO. Shalia has decided to launch itself to add yet another landmark in the beauty and cosmetics industry. Not only residents in the UAE like to spend enormously on high-end cosmetics, but increasing numbers of tourists contribute to do the same. As per the survey, consumers in the UAE spent $247 per capita on cosmetics and personal care, more than any other country in the Middle East, and ninth worldwide; this is forecast to grow to $294 in by the end of this year. Moreover, the UAE's premium cosmetic products market share is anticipated to increase by a remarkable percentage in the upcoming years.

Shalia decided to make a move in the UAE market. It needed a brand identity, to become able to recognize itself in the most competitive market. There are so many cosmetic brands out there, so Shalia needed to have a robust, self-explanatory, strong, and unique identity that represents itself as a cosmetic brand which they can proudly launch in UAE market.

Shalia came in contact with CraetiveAlif to establish and work on their brand identity. Our expert team worked on minute details and created a logo that represents the brand as a whole. The brand name contained in a square shows the variety this brand can offer and acts as a roof for all the cosmetics at one place. The bird feathers finishing off the square area shows that they care for you and their products are skin-friendly. The brand name is fashioned with Arabic calligraphy combined with English font style to give it an essence of being a pure Arabic brand. Lastly, the top cut in 'L' shows that there is always room for R&D that can be poured from the top to integrate new ideas. The client is highly satisfied with this exceptional brand identity.
Services
Logo
Stationery
Packaging
Website
Behind the design
Finalized Logo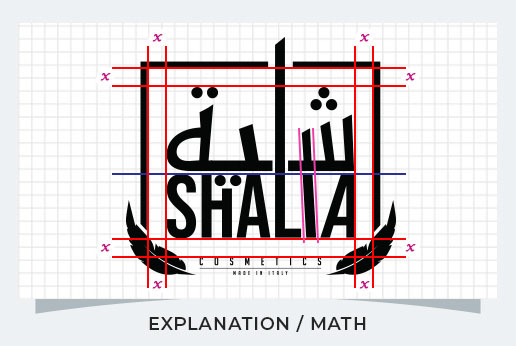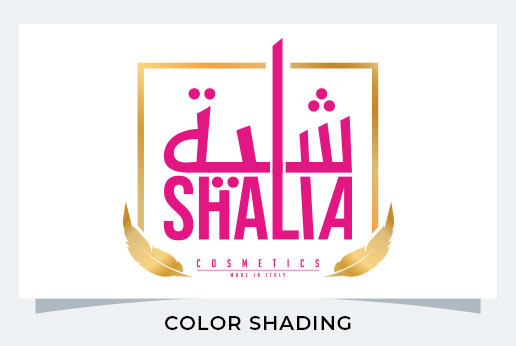 Testimonial
Client Feedback
They know about the UAE market and the latest demands. That's how they work. Impressed with their detailed designs encapsulating the brand essence.