About Company
Almas Cafe
Almas Café is emerging as a new business of ice cream and yogurt in Saudi Arabia. In spite of having all the major brands in KSA like Baskin Robbins, Cioccolanti Italiani, Dairy Queen, Caffe Bene, and Godiva; Almas Café chose to introduce itself as a producer of top-notch flavorsome and iconic ice-cream flavors with a hint of its own creation to set it apart from the existing ones. The Saudi Arabia Ice Cream market registered a growth of 8.32% to reach 3,428 SAR Mn in 2018 and expected to increase by many folds by the end of this year.

Since Almas Café is new in this league, it wanted to establish its brand identity. This new ice-cream and yogurt parlor came in contact with CreativeAlif to get a high-definition, unique, and visually appealing design that catches everyone's eye. What you see is what you believe; yes, we think the same. Therefore, we started working closely with our team to design a fascinating yet unique brand identity to step up as an emerging brand in KSA.

Choosing perfect scripting style, dimensions, and color schemes were our major goals to accommodate all the allied things that are meant to represent this café. Keeping the readability clear and perfect in both English & Arabic fonts, we have given it a funky color scheme that excites people when they look for an ice-cream parlor, an extremely handy and captivating logo to imprint on their menu, packaging, brochures, stationery, and other promotional items. We are glad to serve this emergent and exclusive brand and delivered exactly what they required to make their own unique brand identity.
Services
Logo
Stationery
Menu Card
Packaging
Promotional Items
Behind the design
Finalized Logo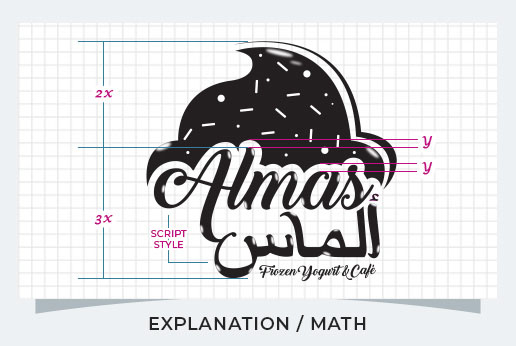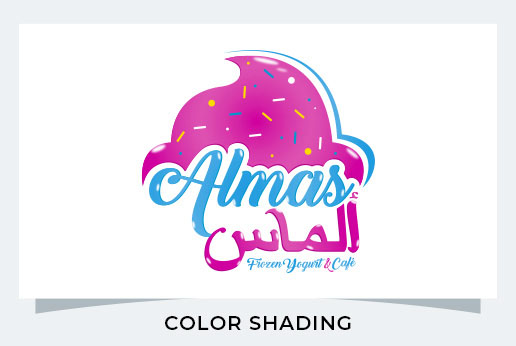 Testimonial
Client Feedback
Beautifully designed logo and packaging can't keep the people away from trying our ice-cream and delicious yogurt. Well designed and impressive menu cards and packaging cafeas well. Like their name, they are really creative.